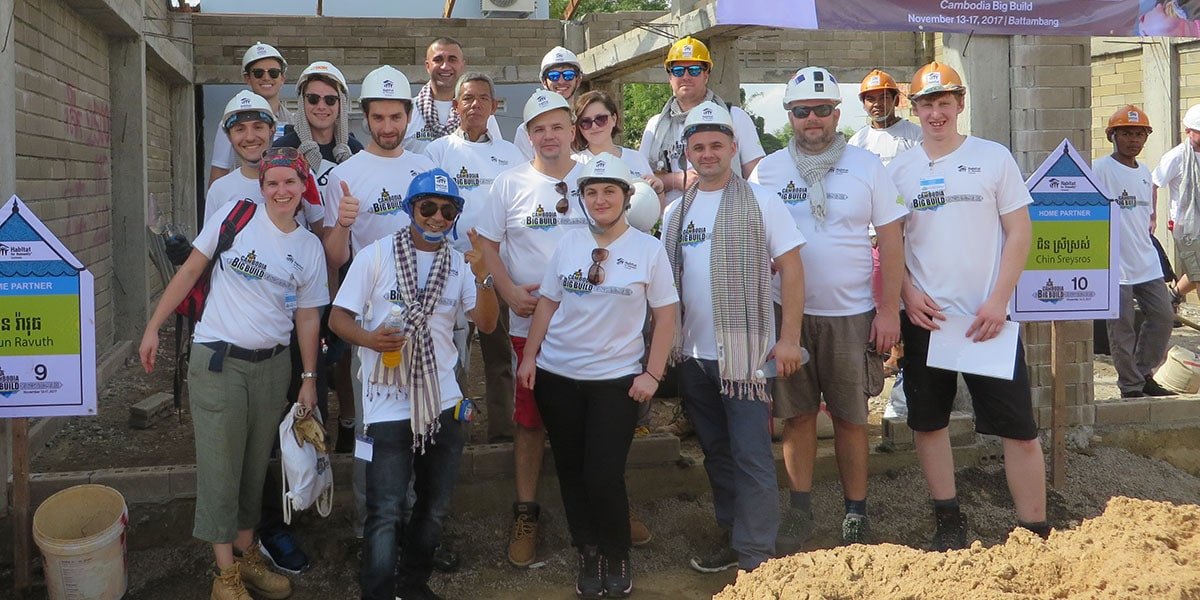 Engage your Employees
Involving your employees in a cause that will motivate and inspire them is an important way to retain and recruit. Your employees can engage with us in a number of ways, ranging from an official charity partnership through to volunteering and taking part in a range of one-off fundraising activities.
Join hands with us
Work with us as your official charity partner. We will put together a bespoke calendar of activities and support to ensure a successful partnership.
Our events are a great way to improve staff retention and engagement, as well as to put your organisation's values into action.
Take part in challenges & fundraising events
We have a range of runs, rides, sky dives and more that your staff can get involved in!
From running a dress-down Friday to organising a special Pub Quiz that involves your clients, we have the expertise and resources to help you get started.
Miller Homes Case Study
At the end of 2015, Miller Homes committed to raising £100,000 for Habitat for Humanity in 2016.  A year later the team more than doubled their goal, making 2016 a year they would never forget. 2017 saw Miler Homes crowned the Hope Champions at Habitat for Humanity's signature fundraising event, the Hope Challenge.
Undertaking physical work together, outside, without the distraction of phones, laptops, emails and the general day-to-day stress of COINS life left us free to communicate on a truly personal level.
Alex Smyrl, COINS
Seeing the smile on the families faces at the end made all the hard work worth it and how the whole community came together to help out in any way they could just kept pushing you to try harder. This experience will always be a part of me. I think we all had the same feeling when we got back of 'Just get me on that plane and send me back again' and that feeling will stay with me forever.

Gerg, Touchstone
The legacy of giving someone secure accommodation in which they can build their lives from is just amazing.

Andrew, CALA Homes
Let's work together
We specialise in developing bespoke, inspiring corporate volunteering programmes that will absolutely amaze and motivate your employees
If your company would like to discuss how we can put together a package to inspire and motivate your employees, please email: hello@habitatforhumanity.org.uk