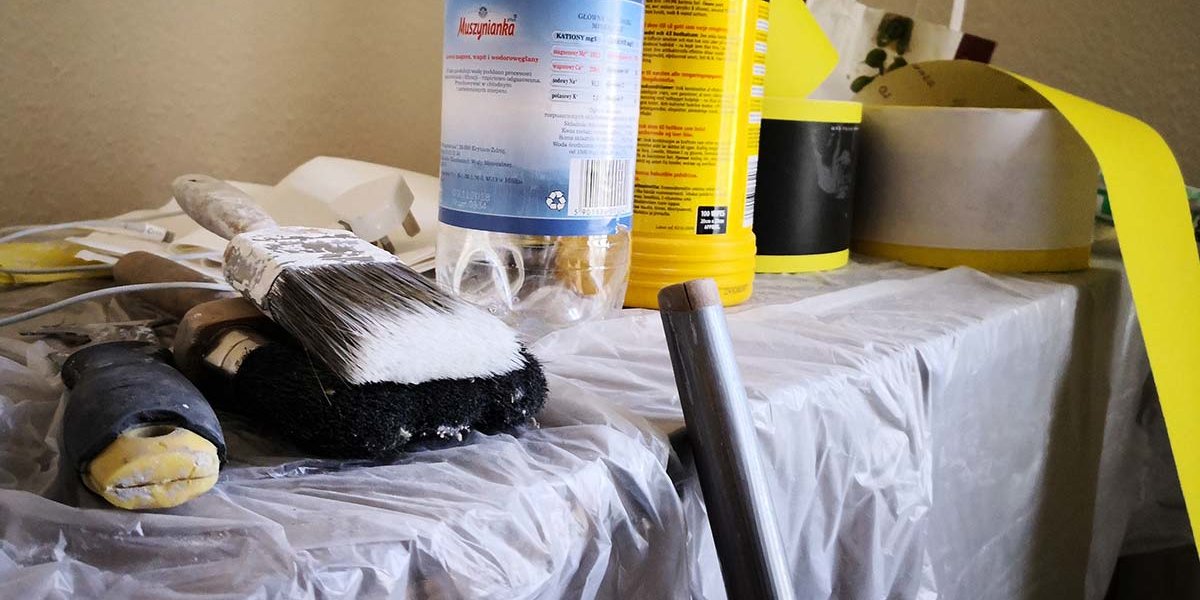 Habitat for Humanity and Procter & Gamble
Habitat for Humanity GB is delighted to begin working with P&G in the UK as a part of our global partnership. Since 2004, P&G has supported Habitat for Humanity throughout the U.S. and all over the world by providing products, education, and solutions for home care. Thousands of P&G employees have volunteered their time, working alongside families and communities, to help build and refurbish homes. We are excited to now expand the partnership to the UK where P&G are supporting the refurbishment of a women's refuge.
A Safe Place to Call Home
P&G is funding the refurbishment of a refuge in London for women fleeing domestic violence. The refuge has six bedrooms, two of which are for single women and the other four are for women and their children.
At the end of the project each room will be improved and provide a more welcoming and friendly environment for women and children as they embark on a new phase of life.
The refuges provide support for women and children escaping abuse in areas throughout London.
Housing for Women
Housing for Women believes that everyone has a right to affordable housing regardless of circumstance. They have been providing homes and services to women and their families across London for nearly a century and through our work we enable women to develop their skills and confidence and live independently in the community.
They empower women to escape abusive situations and rebuild their lives. Their services are open to everyone, irrespective of gender, religion, sexual orientation or ethnicity. Housing for Women does everything they can to sign post or refer people on to other specialist services through one of their partner organisations.
A charitable partnership
Habitat for Humanity has been working with Housing for Women for over eight years, by providing affordable accommodation for women in need of safety and shelter. We are excited to work with them once again to create a more welcoming feel to one of their refuges – made possible with P&G's support.
Housing for Women also aim to increase public awareness of domestic abuse so that the norm in our society is to recognise and challenge abusive behaviour. They do this by providing information and support, by training professionals on how to provide and signpost support, and by using resources to provide emergency accommodation and support for women and children who have experience domestic abuse.
Over the course of five to six weeks volunteers, under the supervision of Habitat for Humanity staff, will implement internal and external repairs, install new furniture, replace flooring, improve storage options, replace broken or damaged fixtures, and paint and redecorate.
From 16 May, P&G staff will have the opportunity to volunteer on Wednesdays and Fridays.
Sign up to volunteer
We use cookies to improve your web experience. By continuing to use the site, you agree to the use of cookies. more information
The cookie settings on this website are set to "allow cookies" to give you the best browsing experience possible. If you continue to use this website without changing your cookie settings or you click "Accept" below then you are consenting to this.