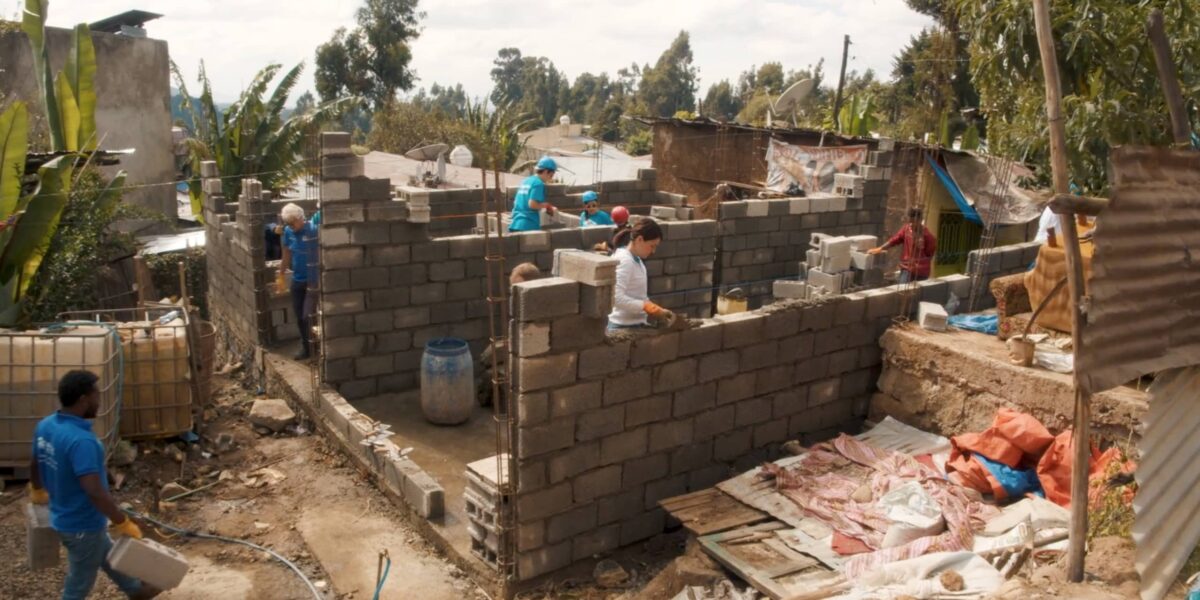 Volunteering Blogs
Volunteering Blogs
All of the blogs below focus on our volunteering programmes around the world. Our volunteers put their blood sweat and tears into helping us achieve our vision of a word where everyone has a safe place to call home. Select a blog from below to read about some of their experiences.
Find out More about Volunteering
We currently offer volunteering for corporate groups in Great Britain. Projects in Great Britain are centred around renovating empty and disused spaces (such as empty commercial spaces) and turning them into safe and decent homes for vulnerable families.
In previous years, we have sent volunteers overseas to build safe housing, toilets, stoves, and more. All of our volunteers have made a huge impact and have helped us to take a step closer to building a world where everyone has a safe place to call home.
Would you like to volunteer in Great Britain? If the answer is yes, please contact us with information about your company and we will be in touch.
Want to fundraise for us? Visit the Get Involved page for inspirational ideas on how you can fundraise towards our work
Interested in partnering with us? Our partnership opportunities can be found here – Partner With Us – Habitat for Humanity GB
Related
Comments